Note: This page will continue to be updated in real-time as we get updates from Pastor and Vlad.
(photo is from Thursday afternoon, July 9)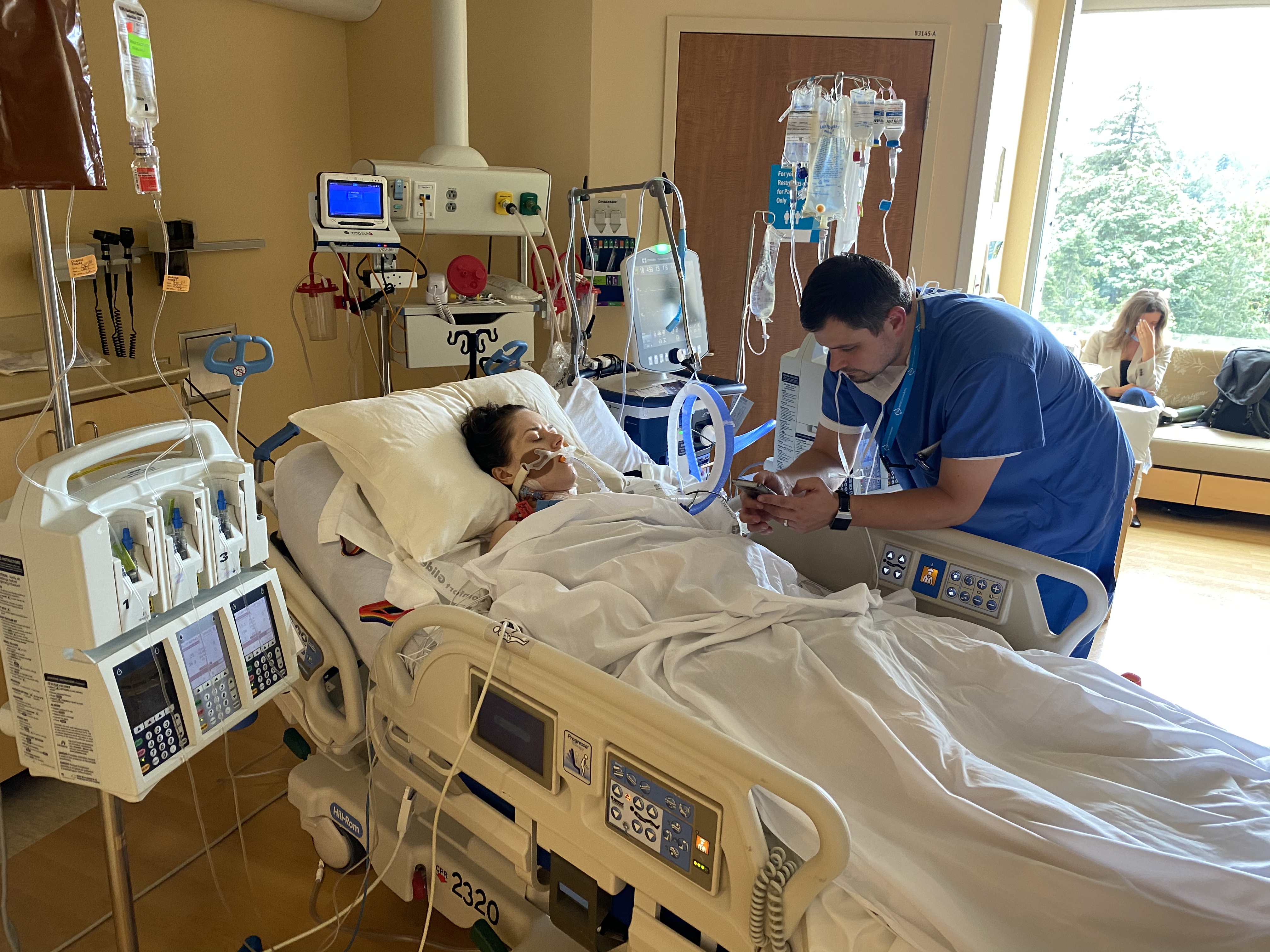 Most Recent Update:
Thursday, July 9
**5:58pm From Pastor: Vlad just came out, SUCCESS!! No bleeding, catheter is out, lung will start sealing, she will survive!!! Hallelujah!!! Praise God!! Jehovah Rapha, the God that healeth thee!**
So exhausted but so encouraged!


**7:07pm Please take time to rejoice in God's goodness and thank Him for intervening in such a miraculous way!
Things to pray for now:
Drainage tube from abdominal hematoma/abscess

Diverter tube & bypass from intestines to continue to work while colon & kidneys recover

Infection to be controlled!

Collapsed lung to reinflate without damage

Artery seal from both vascular surgeries

Lose the water retention, very serious

Gain much-needed nutrients to strengthen her body

Blood pressure to stabilize

All incisions to heal rapidly

Strength & safety for the long recovery process and the reversal surgeries that will be needed to remove the diverter tube & bypass**

Elena was able to write a short note to our church family before the transfer
Previous Updates:
Information from the very beginning can be found here, and is being continually updated with this page's previous posts.